Happy Holidays from the attorneys and staff here at Magner, Hueneke & Borda!  Here is some information regarding changes coming to the OWI laws in Wisconsin.
The holidays, especially New Year's Eve, can be a great time for celebrating with friends and family.  Those celebrations usually include the enjoyment of alcoholic beverages, especially Champagne on New Year's Eve.  There is certainly nothing wrong with enjoying alcohol at holiday celebrations. However, the holidays also tend to see an increase in the number of people who get stopped for drinking and driving.  As most New Year's Eve celebrations end after midnight, those who get stopped for drinking and driving will probably be stopped in the early morning hours of January 1, 2017.
PENALTIES TO INCREASE UNDER WISCONSIN OWI LAWS IN 2017
Coincidentally, some of Wisconsin's OWI laws (Operating While Intoxicated) are changing, and that change is effective January 1, 2017.  This means that if you are caught drinking and driving after a New Year's Eve celebration, you will likely be subject to the amended provisions of the OWI Laws.  Local news station, WTMJ4, has a nice summary of the changes that are being made to the OWI laws on their website at http://www.tmj4.com/news/local-news/wisconsins-new-drunken-driving-penalties-begin-jan-1 
Two of the biggest changes are 1) all 4th offense OWIs are now a felony, and 2) the maximum penalties for 5th offenses and higher are increased.  1st offense OWIs remain a civil forfeiture, and 2nd and 3rd offenses remain misdemeanors.  Regardless of which number it is, any OWI arrest carries serious consequences.  Aside from the risk of jail or prison time, the financial impact of fines and court costs can be significant.  It is a huge inconvenience to lose your driving privileges. There is a financial cost to having your license reinstated.
If you or someone you know has been stopped for an OWI related offense, call us now.  We will work with you and fight for the best outcome in your case.  Our criminal defense attorneys handle dozens of OWI cases a year, and are very familiar with Wisconsin's ever-changing OWI laws.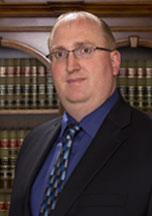 http://www.mhslaw.net/wp-content/uploads/2016/06/Logo-black.png
0
0
Brian Hagner
http://www.mhslaw.net/wp-content/uploads/2016/06/Logo-black.png
Brian Hagner
2016-12-27 20:27:09
2016-12-27 20:27:09
Wisconsin OWI Laws Change on January 1, 2017