Property Division Lawyers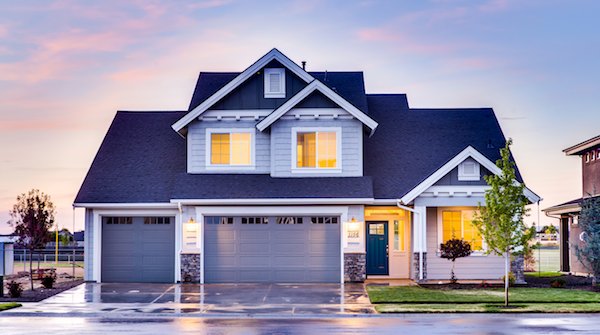 Wisconsin is a community property state. This means that when spouses divorce, all marital property is divided equally. Disputes frequently arise, however, over the value of certain assets and how assets should be divided. Our Milwaukee property division attorneys at Magner, Hueneke & Borda, LLP, have thorough knowledge of Wisconsin community property laws and have extensive experience guiding clients through the legal process of divorce. We are dedicated to protecting your interests and your future.
Under Wisconsin's community property laws, the marital estate consists of all property acquired by either party prior to or during the marriage (regardless of how the property is titled), with the exception of gifts or inheritances from a third party to one spouse. While in some situations, the court may consider a number of factors to ensure property division is equitable, in most cases, the marital estate is divided equally.
Valuing Assets to Ensure Fair Property Division
In order to ensure fair property division in divorce, it is important to ensure all marital assets and debts are disclosed and that applicable assets are appropriately appraised or valuations conducted. Our attorneys can evaluate your financial situation and determine an appropriate course of action for each type of asset. We can assist you with property division involving:
Retirement accounts such as 401(k) plans or pensions
Marital home
Vacation property or other real estate
Automobiles
Personal property
Business assets
Comprehensive appraisals and valuations can be important for many reasons. For example, estimating fair market value of real estate based upon the property's tax value can result in an inaccurate property estimate. Likewise, a 401(k) plan statement or a pension annual statement does not reflect the current value. In many cases, a qualified domestic relations order (QDRO) can avoid tax penalties and ensure proper retirement asset division.
Negotiating Fair Settlement Agreements
While many cases begin initially as contested divorces, spouses often realize that the benefits of negotiating a property settlement agreement outweigh the emotional and financial expense of proceeding to trial. By negotiating an agreement, they are also capable of working out a creative solution that is tailored to their specific needs and objectives rather than risk having the outcome determined by someone who is unfamiliar with their particular situation.
Our attorneys have the skill to aggressively assert your interests in working out a fair agreement. However, we also have the experience and diligence to effectively represent you in trial when necessary to achieve a fair result.
In cases involving shorter marriages, the court is more likely to return spouses to the financial positions prior to the marriage. It is important to work with a lawyer who understands and can fully demonstrate the issues involved in your situation to the judge. Our seasoned divorce lawyers have represented countless clients before the judges in Milwaukee, Waukesha and Racine counties and surrounding areas. This experience positions us to provide knowledgeable advice to clients in these situations.
Contact Our Milwaukee County Marital Asset Division Attorneys
If you have questions about pension division, 401(k) division or any other aspect of marital asset division, talk with our seasoned divorce attorneys at Magner, Hueneke & Borda, LLP. Contact us online or call our law firm at 414-281-4529.
Se habla español